Dear Parents and Caregivers of Baverstock Oaks School
Kia ora
What a busy few weeks we have had with our students involved in many activities.  Our Mathex teams competed at MHJC last Thursday evening with one of our teams gaining 1st place.  This competition prepares them well for the HPPA Mathex competition coming up in the last week of this term.  Well done Mr Nick Gibbs for preparing this team so well. 
Our Cheerleading team gained 1st place last Saturday in their division.  I know this success has come from hours of training.  Well done to Traci Burke for all her dedication in training this team. 
Our school participated in the HPPA Cross Country last Friday.  The team represented our school well showing determination and wonderful sportsmanship.  Special mention must go to Tia Korewha who was placed 3rd in her age group – well done Tia.  A special mention must also go to Puneet Grewal who displayed outstanding sportsmanship by stopping and helping a runner from another school who had fallen over.  Puneet received a special mention at the end by the announcer for this wonderful act of sportsmanship. Well done Puneet for living our core values while representing our school.  
Staffing News
A couple of weeks ago I sadly received Kate Keenan's resignation from her position as Associate Principal at Baverstock Oaks.  Kate has been on leave since the end of term 1. Kate has decided to devote more time for her family and be there to support her girls.  I know Kate will be sadly missed by all of our school community. Kate was a foundation staff member as a classroom teacher. She was soon promoted to Whanau Leader and also led our ESOL/Learning Support department before being appointed Associate Principal in 2017.  I would like to take this opportunity to thank Kate for all she has done for Baverstock Oaks School and wish her all the best. We will be holding a special farewell for Kate in Term 4 on Monday 4 November at 1:45pm in our school hall, followed by an afternoon tea.
Natalia Tuineau has now gone on maternity leave and we welcome Fiona Davis who will teach in Room 12 until the end of the year.  Fiona is a very experienced teacher and is enjoying building relationships with the children and their families. We also wish Natalia all the best for her upcoming birth.  
I would also like to welcome Jeewan Cheema who has taken over the teaching role in Room 7 while Miss Donaldson is on leave.  Jeewan was a foundation pupil at Baverstock Oaks so we warmly welcome her back to the Baverstock family.  
Mrs Liz Callaghan from room 16 has also sadly left us.  Liz and her husband bought a house in Papamoa at the end of last year and Liz has been doing the commute each weekend.  This was obviously not sustainable and therefore she has now moved to Papamoa permanently. I would like to thank Liz for all she too has contributed to Baverstock Oaks School and we wish her all the best in her relocation.  In Room 16 we welcome Mrs Jane Drury who has moved to New Zealand with her husband from England. I know the parents and children of Room 16 will welcome her warmly into our school.
Pizza with the Principal
This year for the very first time as a way of recognising our Students of The Term from Term 2 we decided to reward them with a pizza lunch with the Principal.  What a delightful lunch we had together.  Many thanks to Abby Williams one of our parents who provided the pizzas from her company Flame Gourmet Pizzas and Burgers. The pizzas were delicious and as you can see from the photos we all enjoyed our lunch together.
There is a definite buzz of excitement around the school as we prepare for our upcoming Production.  This is going to be a wonderful event and I know the children and teachers are working hard to create an exciting show for you.  Thank you to all of the parents who have paid their donations this year these really do help us provide the best quality education we can for your children.   Enjoy spending time with your children, remember the best thing you can ever give your children is your time.   
Genee Crowley
Principal
Cross Country for Year 4 –  Year 6
Junior Dance Team
On Monday 5th and Tuesday 6th of August, the Baverstock Junior Dance Team performed 'Saved by the bell' at the HPPA Dance Festival. They really looked the part in their denim jackets, scrunchies, and leg warmers. The girls practiced every lunchtime for 10 weeks to learn the routine with Mrs de Bruin and Miss Downer. Well done to our Year 2 and 3 girls for giving it their best effort on both nights of the show.  Lulu, Azayliah, Ava, Sariyah, Annie, Bella, Carmen, Mackenzie, Mikayla, Zoe, Rebekah, Surman, Paige, Isla, Laken, Casey.
Senior Dance Team
The senior dance team coached by Mrs O'Brien, Mrs Burke & Mrs Dibley performed at the HPPA Dance Festival held at Somerville Intermediate School on Monday 5th & Tuesday 6th. They had been practising really hard since the beginning of term 2.  This year the team danced to Men in Black.  A big thank you to Hend Jawad Limited for supplying the jackets.  The dancers were Summer, Skyler, Nataliya, Tia, Salote, Te Hau, Linda, Lucas, Ayaan, Nevaeh, Ricco, Abe, Jubilee, Roman & Holli.
Baverstock Cheer Team take 1st Place
24 kids from Year 3-6 competed in the Baverstock Oaks Cheer Team for the annual school cheerleading competition last week and came 1st in their division.  There was only 2 club cheerleaders amongst them and more than half of them are new this year who competed for the very 1st time.   We are very proud  of this team who were so awesome, it takes a lot to learn how to tumble, stunt and dance and then wrap that all into 1 min 30 routines.  They are all superstars.
Maori & Pasifika Fono 2019
Daffodil Day
Please Support Daffodil Day from Wednesday 28th August to Friday 30th August at school, by purchasing a Daffodil or sticker with a Gold coin.  We will have students selling daffodils them outside the school office before school and at 3pm.
We need your help…do you have old ice cream containers with lids
If you could all please save any old ice cream containers with lids we would love to have as many as possible as we will need them for sorting out maths supplies.  Please send them in to Room 15 we would be most grateful.
Join the F.A.B Team at Baverstock
FAB Artwork and Calendar Fundraiser
FAB Gift Sale for Fathers Day
"A Journey Through Story Land"
Breaking news!!!
Baverstock Oaks will now be presenting 3 shows for their school production. Not only will there be two evening performances but an afternoon performance has just been added too!!! 
Wednesday 25th September at 1pm
Wednesday 25th September at 6pm
Thursday 26th September at 6pm 

All of these performances will be held in the school hall.
There will also be an intermission during the show with the opportunity to purchase food items to support our wonderful school (evening performances only)
Tickets will soon be available to purchase for this fabulous show so keep an eye out to see when they go on sale!
Baverstock Oaks School Second Hand Uniform Shop
The second hand uniform shop is open the first Tuesday of every month from 8.30-9.00am, Upper C.  DONATIONS – please feel free to donate uniforms that children have grown out of so that FAB can continue to raise funds for Baverstock Oaks School.  All donations to be dropped off at the school office please.
Thanks to Angela Grieve from Harcourts
Proud Sponsor of our Litter Free Lunchboxes
Thanks to Angela Grieve from 'Harcourts' each new child starting Baverstock Oaks receives a free lunch box to promote 'Litter Free Lunches'.  She is passionate about helping families in our area to sell their home and/or find a new home for your family.  With every house she sells, Angela makes a $500 donation to the SPCA which is a wonderful cause.  
Lunchtime Soccer Programme
FutureFerns Netball at Baverstock Oaks School
 APPA Music Festival 3 Day Instrument Course
All information can be found on the APPA Website click here
Technology Learning Course
After School Programme
Flame Pizza
Thank you to Flame Pizza, 125 Ormiston Road Flat Bush, for your support!
KungFu Elements of the Animal
Ormiston Junior College Inspire Day
Howick Sailing Club – New Season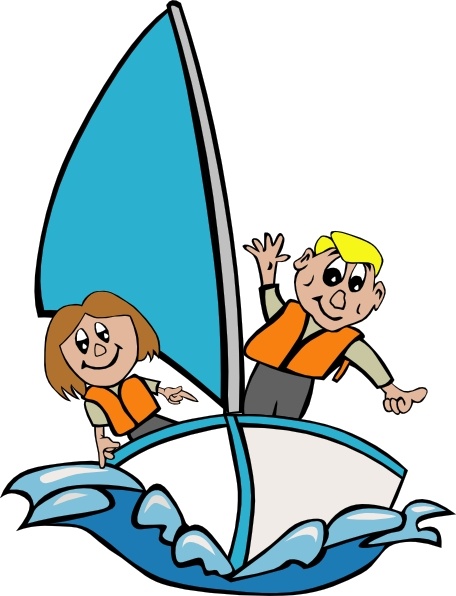 It has been cold and wet, but when the sun shines it reminds us that it's time to plan for summer.  The Howick Sailing Club is once again offering Learn to Sail courses on Wednesday afternoons and Sunday mornings, starting on October 23.  These very popular courses aim to give girls and boys aged 8 to 12 basic skills and enjoyment of this lifelong sport, in the great marine environment right on our doorstep.  Our small group instruction has been very successful in the past, and we are especially pleased to have new Optimist sailing dinghies to make the experience even better.  The cost per student is $250 for a minimum of 6 weeks.  Registration is online.  Sailors who have done the first Learn to Sail course and want to keep developing their skills, have fun on the water, and try a bit of racing, will have sessions on Tuesday and Sunday afternoons.  Ring Malcolm on 0276494912 if you would like more information.   You can also follow us on Facebook.

Print or Save this Post