Dear Parents and Caregivers of Baverstock Oaks School
Kia ora
It is wonderful to see the sun appearing and to see our children able to get out and play on the field.  Let's hope the improved weather helps alleviate all the illness that has certainly been prevalent this term. 
Welcome
We welcome to our Baverstock Oaks family Jane Drury who has arrived from England and is teaching in Room 16.  Jane has settled in well and is enjoying being part of the Baverstock Oaks family.  
Baverstock Oaks have had a busy and successful two weeks with many sporting, cultural and academic successes.  Our gymnastics team participated in the HPPA competition recently. This is one of the few competitions where the students are competing and success means they go on to the Auckland Champs.  This year we had outstanding results with 18 students qualifying for the Champion of Champion competitions. A huge thank you to Traci Burke, Lisa Nolan, Sonya Ryan and Christine Reed one of our dedicated parents who prepared our team so well.  We know the hours spent training brought about the successful results.
Our Cheerleading team also competed and came first in their group competition.  Well done to Traci Burke and the large team who performed so well on the day. 
Our over 45kg rugby team were also very successful in winning our mini Flatbush competition.  They displayed outstanding skills and sportsmanship. Well done to the boys and girls who represented our school very well.  Thanks must go to Phil Finlay who has coached our rugby teams this year. Phil is a dedicated parent who spends hours supporting our school.  He embeds our core values with the players and they certainly demonstrate these on the field. Thank you Phil for all your time and dedication to our place.
We also had four teams represent us at the MHJC mathex competition with one of our teams taking first place.  This is a wonderful preparation for the upcoming HPPA mathex competition. Thank you to Nick Gibbs for preparing the team so well.  
Blokes at the Oaks
Last week we held our annual Blokes at the Oaks event.  What a fabulous turn out of parents, the weather was stunning and the activities the boys got to be involved in were a lot of fun.  Thank you to Andrew Flanagan for all his preparation for this day. To coincide with this event our dedicated FAB ran the Father's Day table.  I know our students have really enjoyed purchasing gifts for their dads. Many maths skills are authentically developed during this event. Thanks to Kylie Lipscombe and her small group of parents who work so hard to make these events so successful.  If you ever have any spare hours during the week please support our FAB – many hands make light work.  
Koanga Festival
Last Friday I had the absolute pleasure of watching our Kapa Haka perform.  What an outstanding performance, they brought tears to many in the audience, me included.  Thank you Robert Tuli for all your hard work and dedication in preparing this group so well.  They performed with mana, pride and passion and took their performance to a whole new level.  Well done Robert on your humility and humility you have instilled into this outstanding group of children.  I was extremely proud to be associated with Baverstock Oaks School .
On returning to school after the Koanga festival I also received this feedback:
"Good afternoon Mrs Crowley,
Today I attended the Koanga festival held at Cockle Bay school to watch my children perform for their school – Our Lady Star of the Sea. My children have attended every Koanga festival for the last 5 years and we have seen many groups in this time. Prior to my children performing I had the  pleasure and such a great privilege to watch your amazing students perform today. Their voices were strong, proud and at times angelic. Your students moved me emotionally so much I was compelled to write to you. So, thank you for sharing your beautiful Taonga with us today they made us very very Proud.  Tena Koe Mr Kani Hohaia".
Living our Six Core Values
It is around this time of the year that we can have some interesting behaviour occur at school.  A reminder when your child comes home and shares with you an event that has happened at school always remember there are two sides to every story.  If you are concerned with anything please ensure you contact your child's class teacher to get the full story. It is in the primary years the best skill we can teach our children is resilience.  There are some great tips on how to do this in this article.  
Safety around school
One of our staff members was most upset this week after a near miss on Erica Road.  A parent chose to cross the road with their child without using the crossing, unfortunately three other children witnessed this and ran across behind her and our teacher had to slam on her brakes to avoid hitting them.  Please model crossing the road using the pedestrian crossing so all our children are safe. 
Keeping Ourselves Safe
Currently our Year 5 classes are doing the Keeping Ourselves Safe programme that has been put together by the NZ Police.  Keeping Ourselves Safe enables children and young people to learn and apply a range of safety skills that they can use when interacting with others. Students recognise the differences between healthy and unhealthy relationships, and those who have been or are being abused are encouraged to seek help.
During this programme it has come to our attention that many children are indicating they are feeling unsafe when they are home alone.  The NZ Police website states:
"Young children must never be left alone in a house or vehicle – they need constant supervision. It is illegal to leave a child under the age of 14 years without reasonable provision for their care."
Please ensure you are following the law and never leaving your child home alone.  
Enjoy the improving weather and last few weeks of this term.  I look forward to seeing many of you at our annual disco and upcoming production.
Ngā mihi nuhi
Genee Crowley
Principal
NZ Playhouse Theatre Company
On Monday 26th August every student in the school was fortunate enough to watch a drama performance by the NZ Playhouse Theatre Company. The show was titled "The Tortoise and the Hare" and through this performance, students learned about diversity, kindness and how to be a real winner! Thank you to Miss Pottinger for organising this experience for us all.
Dolly the Lamb
Last week Dolly the lamb came to visit Baverstock.  She is two weeks old, and is being bottle fed and lives at home with Mrs Brown and her family as her mother couldn't care for her.  Dolly spent the day with the Quick 60 students, and had a busy day visiting other classrooms.  The students learnt lots of things about sheep, other animals and how to care for them, and asked some very interesting questions.  Dolly will be back for another visit soon!
Epro8 Team
This year once again Mrs Mackie and Mrs Bain trained the wonderful Epro8 team to compete in the competition held at Somerville Intermediate. The Epro8 is a competition that challenges engineering, mathematics and reading. In Epro8 there are 4 main challenges you can select from. After you select your challenge there will be inside the booklet sub challenges which is where your main source of points come from. Other ways to get points is having a tidy work space and letting the host Andrew choose your challenge. This year the challenges were Ball pit, Thunderstorm, Elevator and Rat wheel. They have an array of different pieces used to be able to complete the challenges like nuts, bolts, axels, poles, rope, connectors and many more. This year our teams the Techinators and the Circuit masters unfortunately did not get into the semi finals. The Circuit Masters came fourth and the Techinators came seventh out of 12 teams. A huge thank you to Mrs Mackie and Mrs Bain for training and taking the Epro8 team to Somerville or the competition.
HPPA Gymnastics Competition
58 year 3,4,5,&6 boys & girls from Baverstock Oaks went to compete against 150 other kids from various schools within our region.  They have been training super hard since Term 2 with multiple trainings during morning tea & lunch times.
A very big thank you to Christine Reed (Corey's mother), Lisa Nolan & Sonya Ryan who have gone beyond to coach & support these teams today and through all the multiple lunchtime & morning tea trainings.  Thank you also to Rachel Fox & Ivy Tan (Christabelle Tan's mum) who supported the Year 5 & 6 lunchtime trainings.
We had great parent support to get all the kids to the venue. Thank you to Terence Zhu's mum, Warner King's dad, Addysons grandma, Tia's mum, Zoe& Zakias nanny, Ekammjot Takhar's mum, Christabelle Tan's mum, Cian's mum, Troy Lim Chong's mum & Daniel Blanco's dad.
It takes a village and it really has.  Can't thank these people enough.  A special thank you to Mel Turner who came early and sat and braided the girls hair.
Champions League Rugby Tournament
On Friday the 23rd of August, Baverstock Oaks School played Mission Heights in the new 'Champions League' rugby tournament.  It was a big win to Baverstock Oaks and we allowed Mission Heights extra players and they were also supported by having Abe Mika join them to strengthen their attack and defence.
Baverstock Oaks have won all three games in the tournament and are the overall winners.  There was another special moment for our rugby team with a first ever representation on our field of girls playing for our  school team.  A big congratulations to Salote Lavemai and Nataliya Langi for their very successful first ever game for Baverstock Oaks!
A special mention also to Coach Phil, who again, has fully supported the team with excellent coaching and mentoring every week for two terms.  This is a huge commitment to our family and we are very grateful.  Thank you Mr Finlay.
In the photos are Salote and Nataliya, along with an after match photo of both teams.  You can see the extremely similar uniforms of both teams, creating some confusion for the onlookers!
Community Clean Up Day
On Wednesday the 28th of August the Year 4's went to Barry Curtis Park to take part in a community clean up day. We found so much rubbish we had to get Miss Skipper's car to bring it all back to school. We even found a dog bed that had been thrown in the bush! Then we had a concert in the park where some of our Year 4 superstars entertained us with songs, gymnastics and a comedy show. Next, we got to play on the playground and had some games of soccer and rugby.
KDEC Speech Competition
On Wednesday 28 August, Faustine Yan from Room 23 took part in the KDEC Speech Competition in Hamilton, with her informative speech on The Great Wall of China. She should be very proud of her efforts as she had to speak in a room full of students and teachers that she had never met before. Well done Faustine, this is a fabulous achievement. A huge thank you goes to Ms Lauree Armstrong, who works with Faustine, for the support given to enable Faustine to take part in this competition.
New Graduates
Congratulations to our new graduates!  Abigail Brooks, Toby Finnigan, Yousif, Watson Huang, Carson King, Gabriel Mataio, Hani Oneroa, Ryuichi Pulac, Amyra Rajput, Jasmine Tan, Lily Tan and JiU Yoon all joined Room 25 in week 6 of this term.  Thank you to all the parents that came and shared in the celebrations.
HPPA Science Challenge
On Thursday 29 August two teams made up of Y3 and Y4 students took part in the HPPA Science Challenge held at Point View school. Our budding scientists had to complete some scientific challenges like coding, robotics and even some virtual reality challenges. A great way to learn and showcase our talents.
Blocks at the Oaks
On the 28th of August, Baverstock Oaks School celebrated our 'Blokes' with our annual 'Blokes at the Oaks' event.  This year we had lots of sports and for the boys, their dads, uncles, grandads and any special friend our boys wished to have with them.  We also had the 'Game of Thrones' which involved throwing Rainbow Tails (not swords) at each other.  We started the event with the loud revving of a 'T Bucket' and ended with a sausage sizzle.  A huge thank you to Marist Eastern Rugby, Kelly Sports, Kelly Club, M Sports, Auckland Cricket and all our staff and parents who contributed to a fantastic celebration of our boys, sports and our fathers.  We are also grateful to the weather which chose to end 24 days of rain and shine on the event!
Koanga Festival
Last Friday, the Baverstock Kapa Haka group got the privilege of performing at the 2019 Koanga Festival held at Cockle Bay School. All 32 members sang and performed their hearts out for an overwhelmed audience.  Special mention to lead soloists Salote Lavemai and Myrhinne Iglesia also Haka leaders' Lucas Justino and Vili Lavemai for their brave, passionate efforts.   'Outstanding' and 'angelic' were some of the comments made by members of the audience.  Well done Kapa Haka group! You did us proud!
Join the F.A.B Team at Baverstock
FAB Artwork and Calendar Fundraiser
Online ordering for kids art work begins on Wednesday 11th September.  More information will be sent home next week on how to order.
"A Journey Through Story Land"
Tickets are on sale from Monday 9 September for our school production!! Tickets can be purchased at the school office or through Kindo 
Shows
Wednesday 25th September at 1pm
Wednesday 25th September at 6pm
Thursday 26th September at 6pm 

Tickets
$5 per adult
$10 family pass – 2 adults + up to 3 children

All of these performances will be held in the school hall.
There will also be an intermission during the show with the opportunity to purchase food items to support our wonderful school (evening performances only)
Travelwise
The school and Auckland Transport are working together to focus on travel situations around our school. It would be greatly appreciated if you could take a few minutes to fill in the survey below to help with the research. Please follow the link below:
https://aucklandtransport.au1.qualtrics.com/jfe/form/SV_9WAe2GVT6EJrGSh
To thank you for taking part in the Baseline Survey, Auckland Transport will provide the school with 2 sets of double movie passes. All parents who participate in the survey can go into a draw to win the movie tickets. In order to be eligible, please put your name and contact details on the survey.
Baverstock Oaks School Second Hand Uniform Shop
The second hand uniform shop is open the first Tuesday of every month from 8.30-9.00am, Upper C.  DONATIONS – please feel free to donate uniforms that children have grown out of so that FAB can continue to raise funds for Baverstock Oaks School.  All donations to be dropped off at the school office please.
Technology Learning Course

Howick Sailing Club – New Season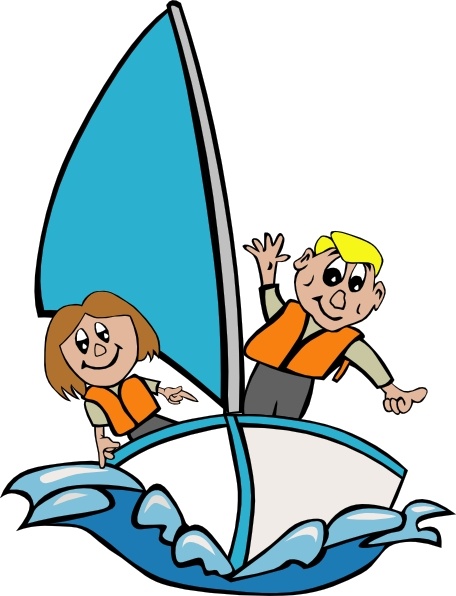 It has been cold and wet, but when the sun shines it reminds us that it's time to plan for summer.  The Howick Sailing Club is once again offering Learn to Sail courses on Wednesday afternoons and Sunday mornings, starting on October 23.  These very popular courses aim to give girls and boys aged 8 to 12 basic skills and enjoyment of this lifelong sport, in the great marine environment right on our doorstep.  Our small group instruction has been very successful in the past, and we are especially pleased to have new Optimist sailing dinghies to make the experience even better.  The cost per student is $250 for a minimum of 6 weeks.  Registration is online.  Sailors who have done the first Learn to Sail course and want to keep developing their skills, have fun on the water, and try a bit of racing, will have sessions on Tuesday and Sunday afternoons.  Ring Malcolm on 0276494912 if you would like more information.   You can also follow us on Facebook.
Barnardos Early Learning
Pakuranga Athletic Club
The Doyle Academy of Irish Dance
Bizzy Bodz

Print or Save this Post