Dear Parents and Caregivers of Baverstock Oaks School
Kia ora
Production
If you haven't popped into school lately you may not be aware of our new stage in the hall.  This is a robust, yet lightweight, staging that is much larger than our old stage and can be utilised when we have our International Food Festival later this year as an outdoor stage.  This will save us considerable hireage costs for the outdoor stage we used to hire annually. This stage is much bigger and provides more room for our production as well as other groups who perform throughout the year.  
I would like to thank our dedicated FAB group whose commitment to fundraising this year has provided funds for the new stage.  Many thanks to Kylie Lipscombe and her small group of parents who put in so much time to support our school with these fundraising initiatives.  Remember if you have any spare time there are always things you can do to support our FAB. Give them an email [email protected] You may not be able to attend meetings but they have many varied jobs and roles they do around the school and would openly welcome any help. 
I can feel the excitement building as our production draws near.  I hope you have purchased your tickets. The children and staff have been working very hard towards this event and look forward to showcasing their talents.  In order for our children to perform the best they can on the night, we have a couple of requests for the audience.
The show starts promptly at 6 pm and the doors will be closed then for the start of the show.  I am sorry but if you are late you will not be able to enter the hall until intermission at approximately 6:45 pm.  Recently I attended Ormiston Junior College's Lion King performance and this rule worked very well as it allows the show to carry on without interruptions.  It is also difficult for the audience who have arrived on time to have late comers arriving.
 If your child is in Year 0/1 and you are in the audience, you will not be allowed to leave the hall until the intermission.  At intermission, only Year 0/1 children are allowed to be collected and go home, however, as a sign of courtesy it would be wonderful if you acknowledged all the hard work of the children and stayed until the end. All other students are to remain at school, supervised by their teachers, until the end of the show. It is important to note that no students are allowed to re-enter the hall at any time to sit with their parents.  There is a matinee performance on Wednesday 25 September at 1 pm.  No children can be collected before 3 pm on this day so please do not make any appointments for this afternoon.   I am certain you will understand these requests and honour our core value the "Sense of family."
Staffing
Each year schools receive their staffing allocation for 2020.  If we want to have a review of this allocation we need to provide evidence of the enrolments for 2020.  If you have a 5-year-old who is starting school this year or in 2020 we should have their enrolment in our school.  If we don't this will impact the number of teachers we will have allocated. I am sure you want to support our school in having the required number of teachers so please ensure these enrolments are in now. 
Phone system
Over the second week of the upcoming school holidays, we are having a new phone system installed at Baverstock Oaks.  The main reason behind this is our 14-year-old intercom system is having many issues. Costs to replace this system were exorbitant.  We have completed much research and the new system will include phones being installed in each classroom. These phones will be for an internal system.  The classroom phones cannot call out or have outsiders call in. If you need to speak to the classroom teacher you will need to phone and speak to our friendly ladies in the front office and they will get a message to the classroom teacher.  Alternatively, you can email your child's teacher as all their emails are on our website.  
We see many new advantages to this system.  If a classroom teacher required urgent assistance they can do this by contacting the office.  This replaces our old red card system that meant a child had to take the red card to the office.  We know also that the classroom phones will be very useful in a lockdown. I know our ESOL and Learning Support department is looking forward to the new phones as they will be able to contact classes if children have forgotten to go down for their lesson.
With any new system, there can be some technical difficulties but we have trialed this in four classrooms this term to avoid any issues.  We look forward to this system improving communication within the school.  
School Donations
You may have heard in the media that decile 1-7 schools Board of Trustees can opt in to have school donations of a flat rate of $150 paid by the government for every child depending on our 1 July roll numbers.   Baverstock Oaks is a decile 6 school and therefore we could opt into this initiative.  
Our Board of Trustees have been looking at the impact this would have on our school.  It would mean we would have considerably less money for some of the things we currently offer.  Despite whether we opt into the $150 donation initiative or not we can no longer charge parents an activity fee or for extra programmes.  This would then mean we would have to use money from our operational grant to fund curriculum-based activities such as mathletics or reading eggs that we were looking at for 2020.  It would also mean we would have to pay for all trips, excluding overnight camps from our operational grant.  It means the resources we buy for various curriculum areas would be reduced as we would have to budget for trips.  This could mean a reduction in the number of trips our children go on. Accepting the $150 does however free up parental income and we would receive this $150 for every child on our roll as of 1 July each year.
Our Board of Trustees would be very interested in your thoughts around this proposal and the implications it has.  If you have any feedback please email [email protected]
Holidays
I know our staff are looking forward to non-contact time over the holiday break.  Many are taking some time out but all our teachers use this as a time to get organised for our very busy Term 4.  
I will be attending a Beginning Principals' hui in the first week of the holidays for 3 days.  There will be much learning for me during this time.
Have a lovely break with your children and if you are managing to get away, safe travels.  Remember the best gift you can give your child is your time. 
Ngā mihi nuhi
Genee Crowley
Principal
Auckland Champion of Champions Gymnastics Competition
Thursday saw 18 Baverstock Oaks children compete at the Auckland Champion of Champions Competition at TriStar Gymnnastics Club in Mt Roskill.  After leaving school at 7.30am they compete against hundreds of other gymnasts from schools Auckland wide.  Congratulations to Sariyah, Janessa, Carmen, Addyson, Jayden, Terence, Lukman, Yen, Saif, Chris, Gavin, Corey, Angela, Cameron, Cian, Daniel, Troy & Christabelle.   Congratulations to Corey Reed who placed 2nd overall for the Year 4 boys.  Thank you to Mrs Ryan, Mrs Reed, Mrs Tan & Mrs Lim Chong for all their support.
The Enviro Team create a 'Soup Cafe'
The Enviro Team have been busy growing veges in our gardens and decided to make soup to share with the children and staff.  They decided to make pumpkin and leek soup and serve it to the children.  They set up the awhina space into a 'Café' and waited on the children as they came to lunch.  It was a special time and a huge success.  So much so we decided to treat the teachers too.  We sent out an invitation of 'soup and scones' which was greatly received. Well done to the dedication of the Enviro Team.
Acorns Cross Country
Huge thank you to Lisa for organising the Acorns cross country today. Great to see so many proud parents join us!  Thank you to all our wonderful Acorn teachers and Connie for assisting and the super-fit Miss Downer that ran all the races!This year we are again taking part in Loud Shirt Day on the last day of Term 3 to raise funds for children with hearing impairments.
Congratulations Kaden Wiggins
Kaden was awarded with the Chris Boyd Memorial Cup for Man City 7th Grade team over the weekend.  This is Kaden's first year with us and he has had a really good season.  He tries really hard every game and has a really good left foot, scoring plenty of goals through the season.  His work-rate is excellent and he is a genuine team player, enjoying when others in the team do something well also.  He is always at our training nights and loves to learn new stuff.  However, the main reason for this nomination is that all this is achieved while he manages his own Diabetes. Kaden trains and plays with a Diabetes pump strapped around his waist to manage his insulin levels, enabling him to give of his best while he plays.  He does not shy away from the physical side of the game, both the confrontational aspects and running hard to get back on defence or push forward to attack.   The coach was inspired by his attitude and determination in playing well, while having to overcome significant medical challenges.  Congratulations to Kaden and his family for his superb effort in 2019.  Well done Kaden.
Congratulations Dylan Datu & Fano Fui
Dylan was awarded the Principals award for dancing enthusiastically doing GoNoodle and joining in class activities and Fano was awarded a Principals award for his enthusiasm while using Numicon maths programme.  Well done boys!
Loud Shirt Day 27 September 2019
This year we are again taking part in Loud Shirt Day on the last day of Term 3 (Friday 27 September 2019) to raise funds for children with hearing impairments.  Students can take part by wearing their brightest or boldest t-shirt or shirt to school.  Please bring a gold coin to take part.
 Join the F.A.B Team at Baverstock
FAB Artwork and Calendar Fundraiser
"A Journey Through Story Land"
Tickets are on sale from Monday 9 September for our school production!! Tickets can be purchased at the school office or through Kindo 
Shows
Wednesday 25th September at 1pm
Wednesday 25th September at 6pm
Thursday 26th September at 6pm 

Tickets
$5 per adult
$10 family pass – 2 adults + up to 3 children

All of these performances will be held in the school hall.
There will also be an intermission during the show with the opportunity to purchase food items to support our wonderful school (evening performances only)
Travelwise
The school and Auckland Transport are working together to focus on travel situations around our school. It would be greatly appreciated if you could take a few minutes to fill in the survey below to help with the research. Please follow the link below:
https://aucklandtransport.au1.qualtrics.com/jfe/form/SV_9WAe2GVT6EJrGSh
To thank you for taking part in the Baseline Survey, Auckland Transport will provide the school with 2 sets of double movie passes. All parents who participate in the survey can go into a draw to win the movie tickets. In order to be eligible, please put your name and contact details on the survey.
Baverstock Oaks School Second Hand Uniform Shop
The second hand uniform shop is open the first Tuesday of every month from 8.30-9.00am, Upper C.  DONATIONS – please feel free to donate uniforms that children have grown out of so that FAB can continue to raise funds for Baverstock Oaks School.  All donations to be dropped off at the school office please.
Sponsorship for our School
Harcourts – Angela Grieve
Technology Learning Course

Howick Sailing Club – New Season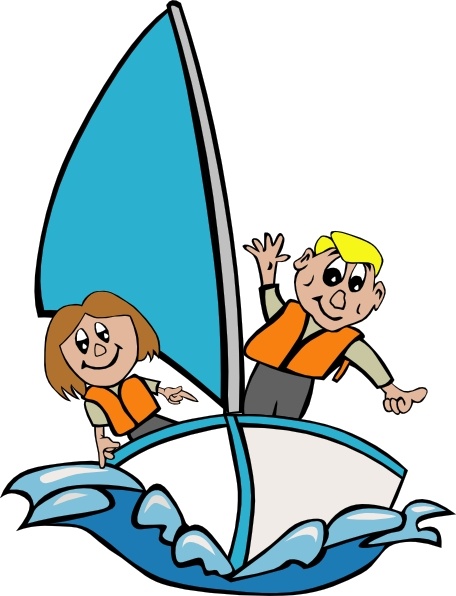 It has been cold and wet, but when the sun shines it reminds us that it's time to plan for summer.  The Howick Sailing Club is once again offering Learn to Sail courses on Wednesday afternoons and Sunday mornings, starting on October 23.  These very popular courses aim to give girls and boys aged 8 to 12 basic skills and enjoyment of this lifelong sport, in the great marine environment right on our doorstep.  Our small group instruction has been very successful in the past, and we are especially pleased to have new Optimist sailing dinghies to make the experience even better.  The cost per student is $250 for a minimum of 6 weeks.  Registration is online.  Sailors who have done the first Learn to Sail course and want to keep developing their skills, have fun on the water, and try a bit of racing, will have sessions on Tuesday and Sunday afternoons.  Ring Malcolm on 0276494912 if you would like more information.   You can also follow us on Facebook.
Barnardos Early Learning
Pakuranga Athletic Club
The Doyle Academy of Irish Dance
Bizzy Bodz
Free Measles Vaccine
Artz on Show School Holiday Performing Arts Workshop
The Flash Bank Science Club

Print or Save this Post