Dear Parents and Caregivers of Baverstock Oaks School
Greetings, Kia ora, Fakaalofa Lahi atu, Bula vinaka, Malo e lelei, Talofa lava, Taloha,
Kia orana, Ni hao, Buenos dias, Chao, Malo ni, Habari dobar dan, Namaste, Salam.
A very warm welcome to all our new children and families.  I would also like to welcome Mrs. Anna Howell and Mrs. Audrey Clifford who will be teaching Room 21 due to Mrs. O'Brien going on maternity leave.  Also a warm welcome to Miss Sam Brown who is teaching in Room 32 for Mrs Melanie Else who has also gone on maternity leave.  
Congratulations to Natalia Tuineau and Melanie Else who both had their babies over the last few weeks.  Both Mums and babies are doing very well.  
I hope you all managed to have some quality time over the holidays with your children.  My son surprised me by returning from Canada for the summer. It was a huge surprise and so lovely to have our family reunited for Christmas.  
A reminder Term 4 is a time when all families are busy and this is often a time when many can get stressed.  Take the time to breathe and relax. If your child comes home upset please make sure you contact the classroom teacher to get both sides of the story.  
It is at this time of the year we need to all display kindness and understanding.  I know all our teachers at Baverstock Oaks School are here to do the best for your child, so don't forget to give them great feedback when they do things well too.  
Term 4 is always a very busy term as we continue working towards meeting set goals as well as celebrating another year of learning and success.  Please ensure the dates below are in your diary. I look forward to catching up with many of you over the term.  
Ngā mihi nuhi
Genee Crowley
Principal
Important Dates:
| | |
| --- | --- |
| Friday 25 October | Grandparents Day |
| Monday 28 October | LABOUR DAY SCHOOL CLOSED |
| Tuesday 29 October | Tall Oaks Athletics Day |
| Wednesday 6 November | ESOL Trip to Omana Regional Park |
| Friday 15 November | Year 6 all-day visit to MHJC |
| Saturday 16 November | International Food Festival |
| Tuesday 26 November | Year 6 Graduation and Dinner |
| Monday 2 December | Parent Helpers' Morning Tea |
| Tuesday 3 December | Weetbix Tryathlon |
| Wednesday 4 December | Monitors Trip to Rainbows End |
| Thursday 5 December | Umu Day |
| Tuesday 10 December | Service Assembly |
| Tuesday 17 December | Prizegiving |
| Thursday 19 December | Last Day of School – school closes at 12.30pm |
Baverstock Supporting The All Blacks World Cup
Keeping Ourselves Safe
During Week 9, the Year 5 whanau had to take care of either a weetbix, egg or rice baby. This is part of a programme which is called 'Keeping ourselves safe' (K.O.S).We had to work collaboratively with a partner and take turns taking our babies home. We kept them in either a paper or zip lock bag. These babies had to be named and the co-parents were required to decide on and  prepare five safety rules. The babies couldn't be left alone and had to be taken wherever we went, We weren't allowed to throw them and we certainly couldn't eat them! Overall it was a great experience and we had a lot of fun doing it!  By Myrhinne Iglesia Room 27.
Girls Cricket Teams
On Tuesday 17th September, we had an opportunity for two of our girls cricket teams to attend Quikhit day with Auckland Cricket at Lloyd Elsmore Hockey Club.  We had a Year 3/4 team that had not played cricket before and we came away with 2 wins out of 4 games.  Our Year 5/6 girls won all their games with outstanding leadership from Ayaan and Holli.  Thank you to Holli & Addyson's Grandparents, Mr & Mrs Dixon for your amazing support with our Year 5/6 team.
School Production
On Wednesday 25th and Thursday 26th September Baverstock Oaks School showcased "A Journey Through Storyland". This was the major production for the year and every student in the school was involved in some capacity. Each whanau chose a Roald Dahl story and then acted a scene from that story and created a song and dance to go with it too. It was a great showcase displaying the talent of both students and staff! There was some fabulous acting, amazing singing and creative dancing! Thanks to all the teachers and students for their support. A special thanks must go to Miss Shabbot, Mr Tuli, Mrs Mackie, Miss Clair, Mr Flanagan, Mr Heaven, Mr Shelsher, Mrs Lee, Mrs Walter, Mrs Baleicakau and Miss Pottinger for their unwavering support throughout the whole production process and their work behind the scenes to make this production a success! Thank you to all t
he parents who came along to one of the shows to support their child/ren and the performing arts!
Fingerprint Lesson
On Thursday 26th September Room 11 were fortunate enough to have a fingerprint lesson in class. Lucy, Crystal and Tom came into Room 11 and taught the students about what they do for a job. The students then got to take part in some activities where they made their own fingerprints using ink and fingerprint powder. Room 11 had lots of fun and want to say a big thank you to Lucy for organising this amazing opportunity!
Gingerbread Horse Fundraising Campaign
On the last day of term 3, the Year 5s in Block F supported NZRDA (New Zealand Riding for the Disabled) and our own school NZRDA riders through their Gingerbread Horse Fundraising Campaign.  Students decorated a Gingerbread biscuits and raised over $140 to help with this amazing organisation who provides life-changing outcomes to over 3,200 riders each year!
It was delicious and creative fun.  Thanks to our families for supporting this day.
Baverstock Oaks School Yearbook 2019
The end of 2019 is fast approaching and what better way to remember a fabulous year than for your child to have a forever keepsake to remember the year that was.  The yearbook is available for purchase at the office for $20 per book.  If you have paid the $100 activity fee in full by the 1st of November your child will automatically receive a yearbook and you do not need to pay.  If you are unsure please ask your child's teacher or speak to the office.  Don't hesitate to check or pay now so your child doesn't miss out for this awesome 104 colour page book full of events from 2019!
International Food Festival
IS THE FOOD FESTIVAL IN YOUR CALENDAR FOR NOVEMBER 16TH ?  IT'S GOING TO BE A WHOLE LOT OF FUN SO GET IN SOON TO PURCHASE TICKETS THROUGH KINDO OR THE OFFICE.
If you can help make it a success through donating items for raffles or prizes, volunteering your time on the day or helping fill the popular candyland with cakes, slices, fudge, desserts etc, please contact us now –  
[email protected]
We appreciate your support, your friendly FAB volunteers.
Baverstock Oaks School Second Hand Uniform Shop
The second hand uniform shop is open the first Tuesday of every month from 8.30-9.00am, Upper C.  DONATIONS – please feel free to donate uniforms that children have grown out of so that FAB can continue to raise funds for Baverstock Oaks School.  All donations to be dropped off at the school office please.
Howick Sailing Club – New Season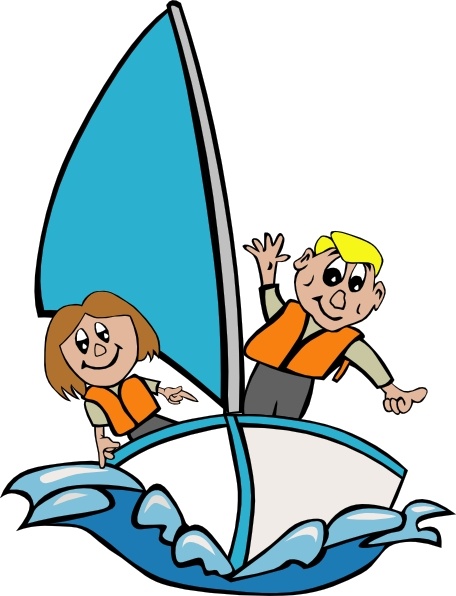 It has been cold and wet, but when the sun shines it reminds us that it's time to plan for summer.  The Howick Sailing Club is once again offering Learn to Sail courses on Wednesday afternoons and Sunday mornings, starting on October 23.  These very popular courses aim to give girls and boys aged 8 to 12 basic skills and enjoyment of this lifelong sport, in the great marine environment right on our doorstep.  Our small group instruction has been very successful in the past, and we are especially pleased to have new Optimist sailing dinghies to make the experience even better.  The cost per student is $250 for a minimum of 6 weeks.  Registration is online.  Sailors who have done the first Learn to Sail course and want to keep developing their skills, have fun on the water, and try a bit of racing, will have sessions on Tuesday and Sunday afternoons.  Ring Malcolm on 0276494912 if you would like more information.   You can also follow us on Facebook.

Print or Save this Post